UVA Golf Facility at
Birdwood Golf Course
Home to Virginia Golf since 1984, Birdwood Golf Course at the University of Virginia will soon add a training and development center to create a true home for the UVA Men's and Women's Golf programs.  This facility will honor the history of UVA Golf and support the programs' efforts to win championships and strive for Uncompromised Excellence.
At an estimated cost of $8.7 million, this facility will allow our coaches to fully develop our men's and women's golf student-athletes year-round and house many important features not currently available to both programs including:
Six indoor hitting bays

Offices for the head and assistant coaches

Men's and women's player locker rooms and lounges

Putting studio

Club repair room

Conference and meeting space, known as "The Living Room"

Nutrition stations

Two video analysis bays
There is also a need to create an operational endowment that allows for future maintenance and operating costs.
$8.7 Million Estimated Cost
UVA Golf facility floor plan
Donors' generous commitments will be recognized in the facility through the following naming opportunities:
Naming Opportunities
Minimum Gift Required
Facility Name –

RESERVED

$2,500,000
Entry Road
$1,000,000
Hall of Fame Area –

RESERVED

$500,000
Player Lounge (m)
$250,000
Player Lounge (w)
$250,000
Locker Room (m)
$250,000
Locker Room (w) –

RESERVED

$250,000
Hitting Bays (6) –

2 RESERVED

$125,000
Video Analysis Bays (2) –

1 RESERVED

$125,000
Naming Opportunities
Minimum Gift Required
Putting Studio –

RESERVED

$125,000
Fitness Room –

RESERVED

$125,000
Head Coach Office (m) –

RESERVED

$100,000
Head Coach Office (w) –

RESERVED

$100,000
Assistant Coach Office (m)
$50,000
Assistant Coach Office (w) –

RESERVED

$50,000
Conference Room –

RESERVED

$50,000
Individual Lockers (32) –

8 RESERVED

$25,000
Donor Recognition
Donor contributions will fund this ambitious project. All donors making a minimum gift of $2,500 or more, paid over a maximum of three years, will be recognized at the UVA Golf Facility. Other naming opportunities are available to recognize generous contributions to this project.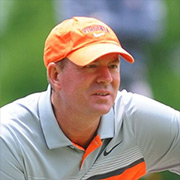 "This golf facility is important for our program if we are to take the next step on the national stage. This facility will significantly help in the development of our student-athletes by providing resources that allow us to improve golf skills and team unity while providing areas for study on-site. This project also will make us stronger from a recruiting perspective as the top programs we recruit against already have an indoor facility. Ultimately, this facility will provide both the men's and women's teams a much-needed sense of 'home'."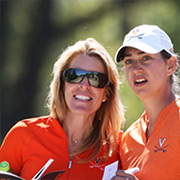 "As coaches, we pride ourselves in helping our student-athletes become the best they can be in the classroom and in their sport. The indoor golf practice facility will provide the support necessary to help our golf student-athletes reach their goals and strive for Uncompromised Excellence. The opportunity for our team to practice year-round, meet as a team and study all in one place will positively impact the experience of our players and is crucial to our continued success. I hope you will invest in our student-athletes by helping this facility become a reality."
FUTURE HOME OF VIRGINIA GOLF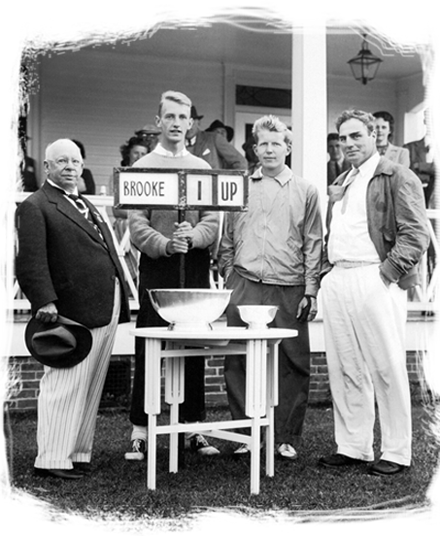 Building on Tradition…Moving into the Future
The facility will be built on the solid foundation laid by both the men's program, established in 1906, and the women's program, established more recently in 2004; and their longstanding tradition of Uncompromised Excellence.
Since starting competitive play, the men's program has:
Produced one NCAA Champion, Dixon Brooke in 1940

Hosted the 1993 NCAA East Regional tournament

Participated in NCAA Regional play in 17 of the last 23 years and participated in the NCAA Championships seven times in that span

Placed 22nd at the national championship in 2016

Competed in the NCAA Regionals 10 times and the NCAA Championships six times

Showcased the only collegiate golfer to play in the 2016 Masters Tournament, Derek Bard (UVA class of 2017), who was also named an All-American
Since 2004, the UVA women's program has:
Competed in the NCAA Regionals 12 times

Qualified for the NCAA Championships eight times, finishing fourth in 2011 and 2012

Advanced to the NCAA quarterfinals in 2016

Won back-to-back ACC Championships in 2015 and 2016

Lauren Coughlin captured the individual ACC Championship in 2016.
The golf facility at Birdwood will allow our coaches to implement new player development opportunities for UVA golf that will last for decades and provide the ability for the student-athletes to hone their skills year-round. The facility is imperative to the continued success of our men's and women's golf programs and their ability to recruit and develop the nation's top talent.
SUPPORT THE FUTURE OF VIRGINIA GOLF
The UVA Golf Facility at Birdwood Golf Course will enable the men's and women's golf teams to continue their quest for Uncompromised Excellence. You can help make this facility a reality and be a part of the UVA Golf programs' future. Your donation will give our golf student-athletes the opportunity to be successful in their studies and on the course. To learn how you can help, please contact:
VIRGINIA ATHLETICS FOUNDATION
800-626-8723 / 434-982-5555
vafweb@virginia.edu